Dear CCF Friends,
This year has been like no other. Facing unexpected challenges, we have sought strength from family, friends, and other kind individuals. At the Children's Cardiomyopathy Foundation, we're focused on hope and optimism for the future.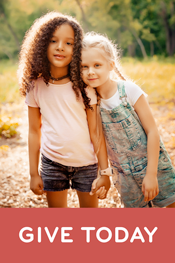 We're staying positive as we adjust to cancelled events, limited funding, and restrictions on medical meetings and patient support activities. During this unusual time, we are thankful for the families, donors, volunteers, and physicians who continue to believe in our cause and support our work.
As we look ahead to 2021, we believe in a brighter tomorrow. We're committed to advancing research, education, awareness, and advocacy, while lifting the spirits of families affected by cardiomyopathy.
We hope that we can count on you to contribute, so we can keep searching for cures and improving the lives of children with cardiomyopathy.
With gratitude,

Lisa Yue
Founder and Executive Director